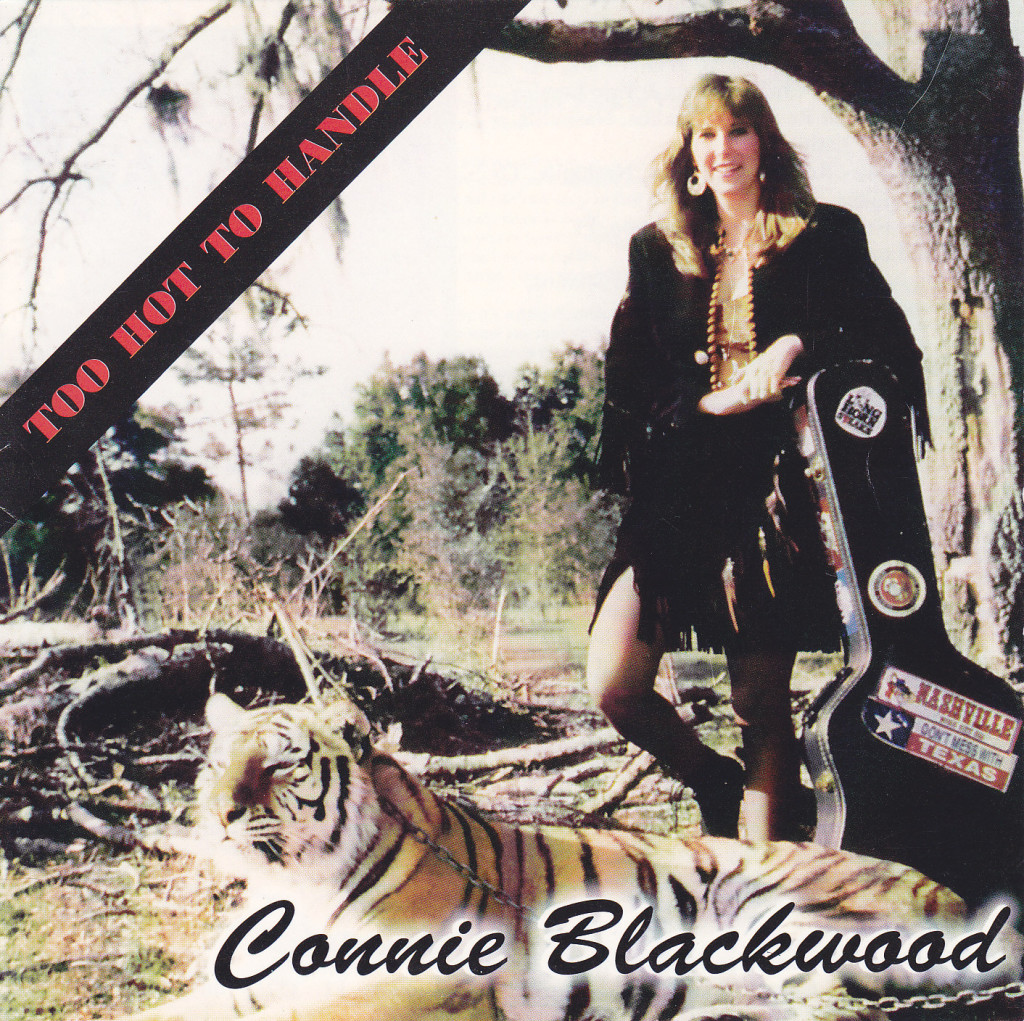 Too Hot To Handle was Connie's first album, a Jersey girl who recorded in Nashville, TN and Orlando, FL & came up with a gem of a recording.
K92FM in Orlando's favorite pick is cut # 3, "What Does He Take Me For?" You can tell she put a lot of thought into the writing process and you can't help but hum the tunes after hearing them. She's just got a way of drawing you into her songs!
The concept of "Too Hot" had Connie searching for a unique album design and landed her in the reach of a 300 pound Siberian tiger named Sonny. They were both glad to pose for the cover and bonded quickly. You know how cats love string…well check out the fringe on that jacket and skirt and…well, you get the picture.
One of Connie's favorites is "Cheyenne Moon" penned with her buddy "Mark Elliott." "It's amazing what you learn from a romance novel…we created a story from a place I read about. Then I ended up not only singing it at the Cheyenne Saloon in Orlando, Florida, but having the CD release party there as well." There's a lot of history in the songs and in the making!!
Maybe it's not Nashville's idea of Country…she's been turned down by some of the majors, but when you hear songs like "Trophies" and "Driving You Out of My Life" you can see the people she writes about in everyday life…and that's what being a great songwriter is all about.
Check out "too Hot To Handle" and don't be surprised if you fall "Crazy In Love" (co-write with Mike Bell) with a whole new brand of Country!