A girl with a guitar, sharing songs & stories of hope and encouragement!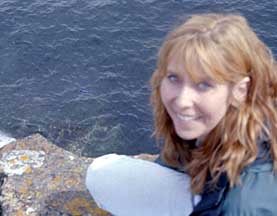 An awarded singer/songwriter, Connie's music has been featured in film, radio and television projects, like:
"One Life to Live," "Melrose Place," Young & the Restless" and considered by Wing Nut Films/New Line Cinema for "Lord of the Rings 3 – Return of the King!"
Singing and Songwriting were the passions that drove Connie to excellence on her successful sophomore album, "I Wish You Well" when she was known to fans as Connie Blackwood.  But shortly after the release, a nasty tumor had to be removed, leaving her without a singing voice.  Quite a dilemma when that's how you make your living, which coincided with several other deep personal losses.  Though her faith had always been strong, she questioned why she was on earth, if not to sing?  But the Lord is faithful and delivered Connie across the tumult to a resting place…safe in His arms!
In the years that passed, she began the arduous process of finding her voice…now a bit deeper, a little raspier, surprisingly, "Sufficient," unveiling words of hope and encouragement in melodies that are uplifting, hauntingly beautiful and hard for the soul to ignore.
More…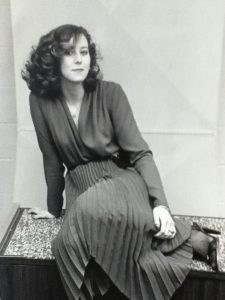 At 16, Connie was living in Butler, NJ and had her first gig at "Il Padrino's" Pizza Parlor, (Translates – "The Father's).  Even then Jesus had a good hold on this dreamer.  Life and all it's many stresses were weighing heavy on her heart, and while her family sometimes attended church, she didn't really know Jesus until He introduced Himself in the most amazing way. 
She flat-lined!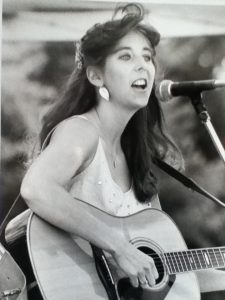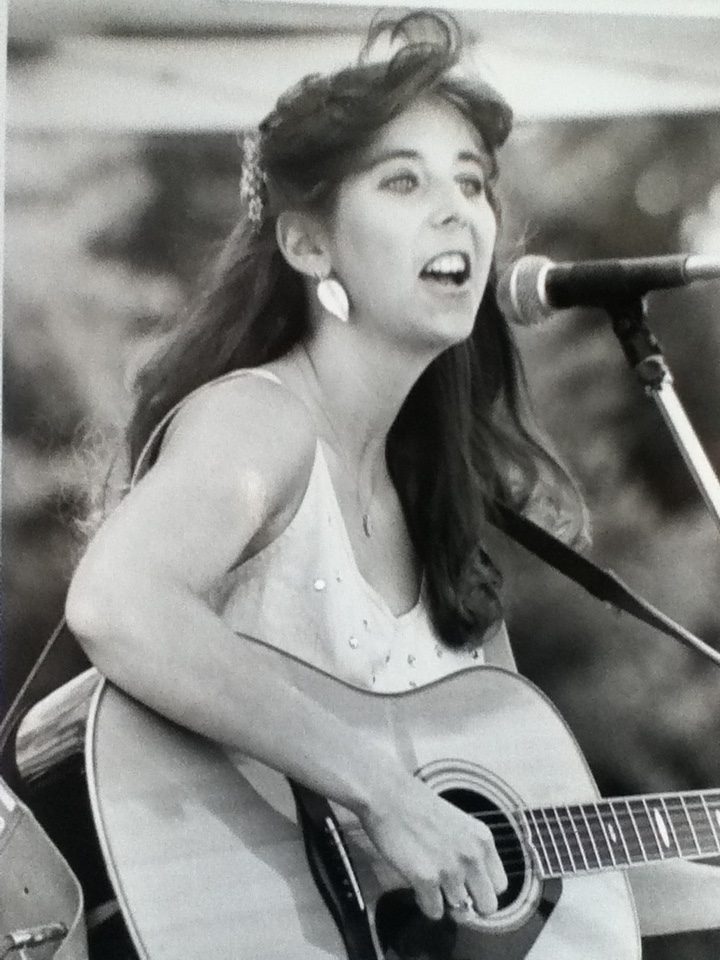 "It was Easter break.  My folks were going through divorce, and my studies, especially music, were suffering so, I was being called out in class for not being up to the mark.  The stress was immense, so when school let out, I was looking forward to a rest.  That first morning, I woke and headed to the kitchen to see what time it was.  Mom had one of those cat clocks, where the tail swings back and forth and the eyes move side to side…but by the time I reached the kitchen, dizziness and fatigue overtook.  When I regained consciousness, I was lying on the floor, unable to get up.  Crawling back to bed, I spent the next month battling pneumonia, with every ounce of strength my body possessed.  But it was in vain.
"Slipping easily out of this life…everything grew brilliant white and I saw what appeared to be a linen robe billowing in a soft breeze.

Then, I heard his voice… 
'Connie, go back.  It's not time yet.'
"Though I didn't see His face, and had no prior knowledge of Him, without a doubt, I knew Jesus was speaking to me!  He sent me back from death.  While this was truly supernatural, I'd never felt more comfort or that kind of love in all my life…plus, He knew my name!
"Shrugging my shoulders, I reluctantly returned with a sigh to my sickly, earthly vessel.  It was so repulsive, I cried out, Ech!  Mom was rightly startled and sobbed, 'I thought you were dead!'  I told her everything would be fine, I just saw Jesus, and she wept with great relief."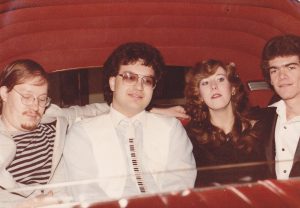 With the many uncertainties, singing and songwriting became my safe place, where I found joy, purpose and value.  Attending William Paterson College in New Jersey, introduced me to wonderful new genres of music and artists, and I attended my very first concert with my sister Laura… Peter Frampton at Madison Square Garden!  The experience was amazing, wonderful guitar music and songs that moved people as they sang along.  That, I suppose, was the moment I realized, my music could make a difference in the world, to encourage and lift the weary soul. 
New found musician friends took me to New York City, and we got booked at Catch a Rising Star, basically as comic relief!  We performed in the wee hours of the morning, in-between comedy acts, in hopes of getting discovered.  Another gig in the heart of Greenwich Village, just so happened to fall on the same day as the Super Bowl.  While the boisterous guests were cheering their team, from a bay window, my guitar and I offered songs from Harry Chapin, Jim Croce and Don McLean.  But, as I softly began Barbara Streisand's Evergreen, one by one, the crowd turned around and took notice.  It was a lovely beginning, but life was about to change.

Patsy Cline and Jim Reeves crossed the airwaves, and being a fan of extraordinary voices, I fell in love with Country music, well crafted lyrics set to joyful melodies for dancing a reel.  If you wanted to be part of that, you moved to Nashville.  There, I invested time studying songwriters, honing my craft and playing at any venue that would have me, including daily offerings at the Arcade, and quite often at Ryman Auditorium! 
Thanks to friends and mentors, Vic Willis, Harry Warner at BMI, Dickey Lee at Polygram, Chuck Seals and Bob Cook, my songs were on hold with artists like Lorrie Morgan and Garth Brooks.  Showcasing at writers nights, including the Bluebird Cafe, touring and performing became my way of life and afforded me wonderful opportunities to travel and meet people from around the globe.

In 1998 "Too Hot to Handle" debuted to a standing room only audience at Orlando's Cheyenne Saloon.  Backed by Bite the Bullet, we were off to a fabulous start, with more media coverage than we could keep up with.  Friends and colleagues, Joan Fuller, David Whittman, Charna Weise and the breakfast team of Ron and Mona promoted the music and the event on WCPX-TV & WKKA-FM, all pointing to a career in Nashville.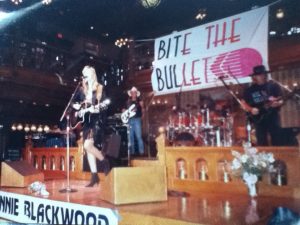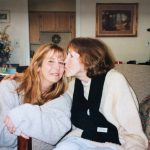 But a Jersey girl, even one with a love for horses, didn't quite fit the country music mold.  It wasn't till leaving Nashville, kicking and screaming, I might add, I allowed myself to simply be Connie.
Incorporating a love of the ocean and it's mysterious creatures, born in early years at the Jersey shore, I discovered my true voice.  This eclectic mix of country, folk, rock and beach-pop culminated on the 2002 I Wish You Well project, recorded and engineered by my good friend John Blanche.  It was a four year process, writing, recording and creating an amazing album, despite some of those personal losses, which John was so kind to help me through.  The result was fun, powerfully positive songs, several placed in major network and film projects.
However, one month after the release of I Wish You Well, a tumor (not vocal related) cropped up, causing severe pain and other complications.  Surgery was scheduled, but something went amiss.  Along with excruciating physical pain, another devastating blow occurred!
            "I couldn't sing! 
Returning to 310 Park South, my first evening proved to be terrifying!  I couldn't catch my breath, and seriously, couldn't hold a note if my life depended on it!  After a few songs, I set my guitar in it's stand, then spoke to the manager.  He voiced his concern, 'Yeah, you're not yourself tonight Connie!'  After weeks of vocal rest, trips to ENTs and even Vanderbuilt Voice clinic, nothing changed.  Examinations proved, there was no medical reason why I couldn't sing, but trying to piece together even one verse of a song was exhausting.  There were no earthly answers and though I prayed and prayed, God was silent.  In my lack of understanding, I imagined He was furious with me for something I hadn't figured out, why else would he allow so much pain and tragedy to overwhelm me, along with my livelihood being taken away?  I pleaded, cried, promised, prayed, prayed and prayed some more, but to no avail…this was His will for something greater!
But how would I ever find joy if I couldn't sing…which had been the very essence of my being?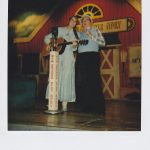 Once the hysterics died down, I searched my soul, and then the Bible, where I read, "He makes all things new!"  Jesus was remaking me…
While I had defined myself simply as a singer/songwriter, God reminded me, "You are so much more valuable, You are My Child!"

Though this voice has limitations, the Lord has inspired powerful new songs that speak from the depths of one who has leaned on Him wholly, discovering His great love, comfort during loss, asking hard questions, like, "God, where are you?" and answers in His tender way, what He so often reminds me…
"I am always with you!"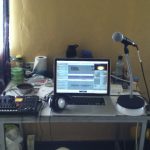 Trusting in someone you can't see, but loves you enough to die for you is not always easy, but it is rewarding and a white knuckle adventure at times.  For four years, my hubby Roddy and I lived in Kenya, sharing music and the love of the Lord with tribal people in villages that boast of nothing more than stick and mud huts, with a water source a days walking distance, and in cities where people wanted to know why we had come…  They are hungry for God's truth, longing for Hope. 
"Those were probably the hardest years of my life, physically, emotionally and spiritually, but what a privilege to serve the Living Lord!  The people I met there, especially the children, are so very precious and I continue to pray for their protection, provision and encouragement. 
Some days I felt like Bilbo Baggins, on his unexpected journey, way, way out of my comfort zone, almost every day a life threatening situation…from tribal warfare, to spitting cobras hanging a few feet from my head, being engulfed in a brush fire, break lines being cut before a treacherous drive across the mountains, lions and charging elephants and deathly illness…we were tested, but each time the Lord gave us that peace that passes all understanding and delivered us countless times from the hand of death!

In those surroundings, I had precious few moments to write and record, but as Jesus led, I was faithful to create the album, "Waiting for my King."  The camel, goat, donkey and chicken voices were edited out, but sometimes I wonder if I should have left them in?

After 4 years in the bush, we were to take a short furlough in the USA and Canada, which was an amazing, supernaturally provided for time of recovery and reconnecting with loved ones.  Interestingly, the same way we knew we were going to live in Kenya, we discovered it was time to move to Scotland.
This news came as an offering of love from heaven.  From childhood, I'd had a love of Scotland, her music, her history, her people and begged my parents to get me a kilt and a set of bagpipes!  My very first trip in 2001 was so inspiring, I wrote "Every Time it Rains," expressing my longing to remain in this beautiful country.  I remember weeping as the plane lifted off the ground, feeling as if I was being torn from my home, where I belonged, but in God's perfect time, He fulfilled my heart's desire, to return to the land of my ancestors!
So in brief, that's the story so far…but there's more adventures and music to come, so please stay tuned.
 
My prayer is that my music will touch your heart in such a way, you'll discover Hope, knowing without a doubt, that Jesus is who He says He is…the one true God…who loves you more than you can possibly imagine!  He alone is the salvation for our souls, the redeemer who rescues us from God's just wrath for our sins.  He waits patiently for you to humbly turn to Him, to rescue you and let Him love you!

Jesus the Christ is coming!  Let us be ready to meet Him!

Hope to Share ~ Hold Fast
Connie MacLeod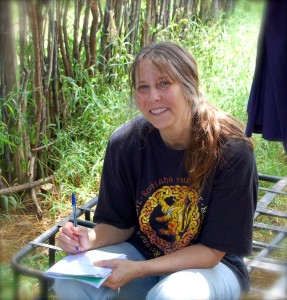 Home!